There are many different and critical considerations that go into proper roof deck and balcony construction. Unfortunately, not all builders carefully approach these considerations and instead make time or cost-saving shortcuts to protect their bottom line.
These shortcuts, however, can have real ramifications for homeowners, especially if they mean that their roof deck will not be protected from moisture intrusion. Below, we look at some of the warning signs that your roof deck or balcony may be suffering for poor craftsmanship.
Rust Coloration on the Surface
Have you noticed orange/brownish spots on the surface of your roof deck or balcony? This could actually be rust that is coming up from under the surface of your deck. If underlying nail heads are exposed to water, it likely means the rest of your roof deck is, as well, and should be inspected by a professional.
Loose Flashing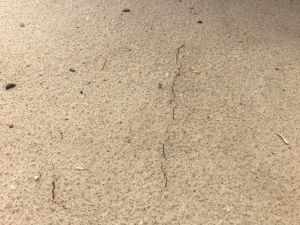 Flashing is the membrane that protects parts of your house's internal structure from water.
Some flashing, like copper flashing, can also be used to line the exterior border of your deck that connects it to the rest of the house—if it is properly secured. If you notice that your exposed flashing is coming loose and has become discolored, it means it wasn't properly installed (or is too old) and could be letting water in.
Ponding
We've written in the blog about ponding before—the occurrence of water puddles on your balcony or deck after rainfall. Ponding means that your balcony or roof deck was either not constructed with the proper slope (or pitch) to allow water to run off of it, or is experiencing dangerous sag due to internal water intrusion. Either way, it's time to call a professional.
Improper Drain Installation
Most roof decks require a drain to help remove any water that collects during rainfall or cleaning. Improper coating around the drain outlet can lead to bond loss, rusting, and corrosion. When this happens, not only can there be leaks but also cause rusting in the drain's sheet metal flange.This can create a bulge or hump around the perimeter of the drain that prevents proper drainage.
If you have noticed any of these signs with your balcony or roof deck, the time to schedule an inspection is now. At DeckTech, Inc., our San Luis Obispo deck sealant professionals have been inspecting, sealing, repairing, and constructing roof decks for more than 30 years. We're well-versed in the signs of moisture intrusion and are ready to provide you with reliable and cost-effective solutions.
Don't hesitate to contact a licensed professional to ensure the integrity of your roof deck. Contact us at (805) 250-4498 today.