NEW DECK CONSTRUCTION IN SAN LUIS OBISPO
DECK CONSTRUCTION CONTRACTORS WITH OVER 30 YEARS OF EXPERIENCE
A waterproof deck coating assembly can be a wonderful addition to any home or structure. Well-installed, perfectly designed decks can not only boost curb appeal but can also enhance outdoor living spaces and even make outdoor entertaining more enjoyable. DeckTech, Inc. offers a full range of new water-tight deck construction services to homeowners and customers throughout Avila Beach, Pismo Beach, San Luis Obispo, Morro Bay, Cuyucos, Cambria, Los Osos, Arroyo Grande and Grover Beach.
As a homeowner, you will need to consider a number of issues when creating, building, and installing an outdoor water-tight deck system. Our Decktech staff pay attention to every little detail. From beginning to end, one of our team's project managers will ensure all our work is consistent with your approved specifications during the installation, and completion process.
---
Ready to create the deck of your dreams? Contact DeckTech, Inc. today at (805) 250-4498 to request your free assessment and local quote.
THE IMPORTANCE OF HIRING A PROFESSIONAL FOR NEW DECK CONSTRUCTION
Making the decision to add a new deck to your property can be exciting, but it's important to do your research and hire only well-reviewed contractors. This is because some builders tend to cut corners and take shortcuts that will ultimately lead to shoddy craftsmanship and serious construction issues.
Hiring one of our professional San Luis Obispo new deck construction contractors can help you avoid the following issues:
Rust due to improper waterproofing and exposed nail heads
Loose flashing
Ponding
CONTACT DECKTECH, INC. FOR YOUR FREE ASSESSMENT: (805) 250-4498
Since our inception, the DeckTech, Inc. motto has always been, "Honesty, Commitment, and Quality Craftsmanship." That means you can trust our team to offer the best possible services and solutions. With more than 30 years of industry experience, our deck experts have the experience, skill, and workmanship to create a deck that can last a lifetime.
Why Choose DeckTech, Inc. for Your Deck Installation & Construction?
Warranties on all of our new construction projects
Skilled, qualified, licensed, and insured workers
Detail-oriented installations and construction
Complete schedules and frequent updates via phone or email
In addition to construction and installation, we can also make sure your deck is completely waterproofed and sealed to prevent leaks or damages during California's rainy season. As industry leaders, we create decks that specifically improve the aesthetic quality, property value, and overall functionality of your home. Partnering with us can help ensure your deck not only performs but can also stand the test of time and weather conditions.
---
Ready to get started with new deck construction in San Luis Obispo? Contact us today at (805) 250-4498 to request an inspection or quote!
Hear From Our Valued Customers
"I truly have the Most Exceptional, Wonderful Deck Guy in all the world!"

Suzie

"The job has gone so smoothly!"

Jessica

"Thanks again!"

Danielle R.

"As a home owner, who was chasing leaks all over our deck, I highly recommend Decktech. The owner, project manager and work crew were extremely professional."

JR D.

"Outstanding Service"

Lisa Lewis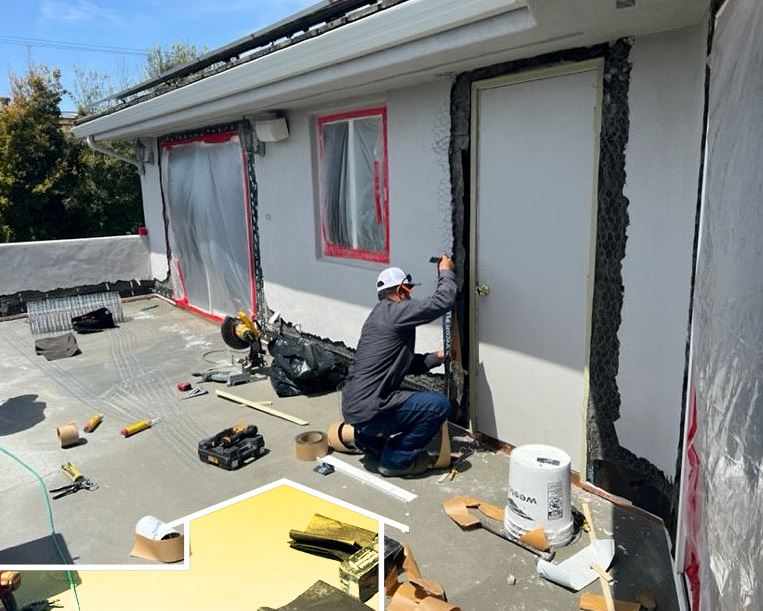 Our Values
FULLY CERTIFIED & INSURED CONTRACTORS

WARRANTIES & GUARANTEED SOLUTIONS

INDUSTRY'S BEST MATERIALS & MANUFACTURERS
30+ Years of Excellence
CUSTOM DECK DESIGNS & INSPECTIONS

FREE ESTIMATES AND LOCAL QUOTES

EXCEEDING EXPECTATIONS FOR 30+ YEARS