SAN LUIS OBISPO TILE DECK SERVICES
OUR SAN LUIS OBISPO CONTRACTORS CAN TRANSFORM YOUR DECK!
Tile can be a great addition to your existing deck, especially if you are focusing on achieving a certain aesthetic or architectural goal. Though tile can be beautiful as well as functional, not many professional deck contractors are qualified to address potential construction, repair, reconstruction, or maintenance issues properly and affordably. At DeckTech, Inc., we specialize in working with these materials.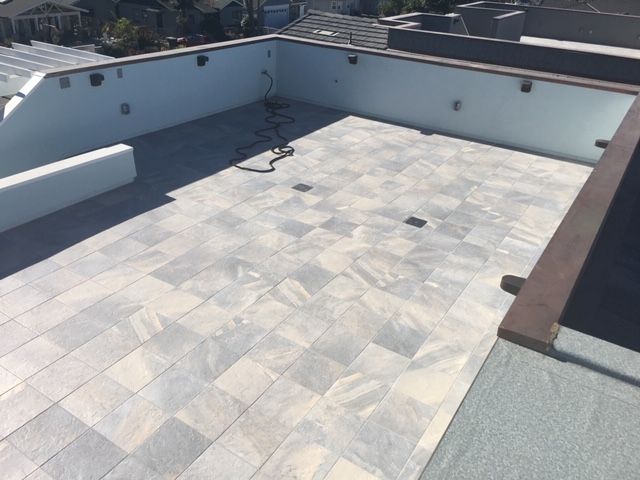 OcANGE OUT THIS PIC PLEASE ur certified and highly trained professionals complete this type of specialized work on a daily basis. We have been constructing some of the most lasting and appealing tile deck solutions in San Luis Obispo County for more than 30 years. Call (805) 250-4498 for a FREE estimate!
EFFECTIVE TILE DECK REPAIR & INSTALLATION
If you need our reconstruction or moisture intrusion specialists services to fix your tile or stone deck, you can be confident in our top-notch customer service and our use of the industry's finest technological advancements. We can fix projects from other contractors which were not done right the first time.
Choose DeckTech, Inc. for the following reasons:
· We can investigate leaks, cracks, coating failure, dry rot, or other damage
· DeckTech, Inc. crews have 30+ years of expertise removing tile and damaged framing
· We replace old decks with new, beautiful, leak-proof construction
· We offer Westcoat ALX finished waterproof deck coating assemblies which mimic the look of tile by imprinting deck coating finish
· We offer alternative solutions to real tile which is very cost effective to meet budget restraints
HOW LONG TO DECK TILES LAST?
Deck tiles are made from a variety of rot-resistant and eco-friendly materials, but that still doesn't mean that they will last forever. With proper installation and maintenance, you can expect your deck tiles to last around a decade or maybe more. To keep your deck tiles looking like new, be sure to keep them clean with regular sweeping and hosing off.
PROTECT YOUR VALUABLE INVESTMENT
Our detail-oriented San Luis Obispo deck waterproofing contractors take great pride in being effective problem solvers, so we can visit your property and identify your needs in no time. We help clients in Avila Beach, San Luis Obispo, Pismo Beach, Morro Bay, Cayucos, Cambria, Arroyo Grande and Grover Beach
Untreated issues could mean expensive repairs that could have been entirely preventable with the help of a skilled deck expert. If you are interested in learning more about our services, we encourage you to give our office a call to learn more.
Hire some of San Luis Obispo County's most trusted deck professionals. Call our office today at (805) 250-4498 for a free, on-site deck inspection!
RECOMMENDED READING
Hear From Our Valued Customers
"As a home owner, who was chasing leaks all over our deck, I highly recommend Decktech. The owner, project manager and work crew were extremely professional."

JR D.

"Outstanding Service"

Lisa Lewis

"Top notch company"

Steve and Lori

"Fantastic Job"

Robert Flores

"Excellent Workmanship"

Linda O'Hara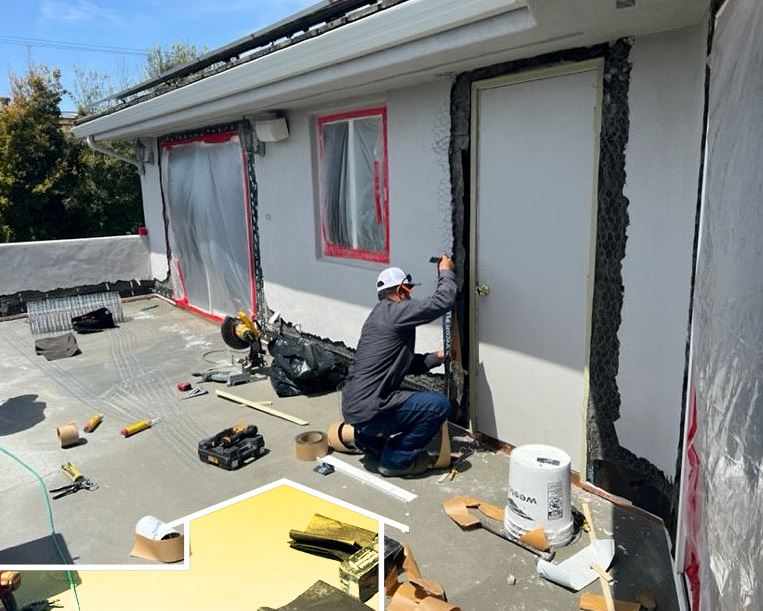 Our Values
FULLY CERTIFIED & INSURED CONTRACTORS

WARRANTIES & GUARANTEED SOLUTIONS

INDUSTRY'S BEST MATERIALS & MANUFACTURERS
30+ Years of Excellence
CUSTOM DECK DESIGNS & INSPECTIONS

FREE ESTIMATES AND LOCAL QUOTES

EXCEEDING EXPECTATIONS FOR 30+ YEARS