Deck Reconstruction in San Luis Obispo County
DeckTech, Inc.: Your Deck Resurfacing & Waterproofing Experts
At DeckTech, Inc., we focus on providing professional deck reconstruction, resurfacing, and waterproofing services that live up to our reputation for being the best. If you are starting to notice cracking, leaking, or other damage to your tile or concrete residential deck, then call in the leading industry experts to get the job done right the first time.
Decks Are Our Specialty
All of our services and products come with a warranty and satisfaction guarantee. Because each of our professionals is highly trained to pay attention to quality and detail, we will only put our name on a final product when we are completely satisfied with the outcome.
Our fully backed reconstruction services include: All Services Completed by Decktech expert staff "No SubContractors"
Thorough inspection of your deck to assess current issues, potential problems, or troublesome areas in your existing deck
Thorough, cost-conscious, and effective solutions to treat each of these issues
Detail-oriented repairs, maintenance services, or reconstruction
Deck coating and waterproofing to prevent future property problems
Inspection of the entire property to find areas of excess moisture or other related issues
Every member of our staff is genuinely and personally committed to safety, so we always operate within industry safety standards. We strive for perfection because our clients deserve world-class customer service but also because we have built our reputation and 30-year career on exceeding industry standards and customer expectations.
Call Now to Schedule Your Free Deck Inspection
We can provide you with a detailed schedule for any work that you need, including times, dates, and potential costs. We'll keep you updated as we complete every phase of your project so that you aren't left in the dark. To put your mind at ease, our motivated project managers can visit your job site during every stage of the repair or waterproofing process to ensure everything is being accomplished according to the schedule, your specified budget, and any applicable codes.
---
If you have more questions about our deck reconstruction services, we encourage you to give us a call at your earliest convenience. Contact our office to speak with our helpful staff directly and ask us about our free deck inspections!
Hear From Our Valued Customers
"As a home owner, who was chasing leaks all over our deck, I highly recommend Decktech. The owner, project manager and work crew were extremely professional."

JR D.

"Outstanding Service"

Lisa Lewis

"Top notch company"

Steve and Lori

"Fantastic Job"

Robert Flores

"Excellent Workmanship"

Linda O'Hara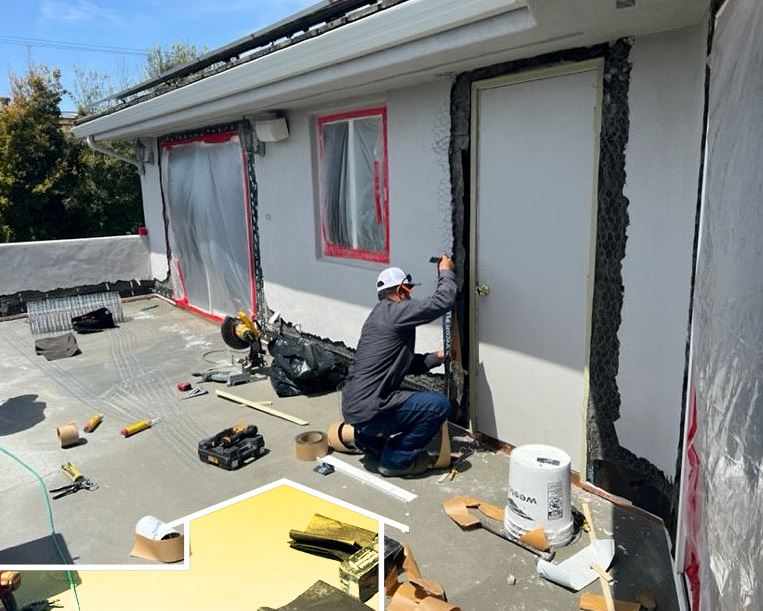 Our Values
FULLY CERTIFIED & INSURED CONTRACTORS

WARRANTIES & GUARANTEED SOLUTIONS

INDUSTRY'S BEST MATERIALS & MANUFACTURERS
30+ Years of Excellence
CUSTOM DECK DESIGNS & INSPECTIONS

FREE ESTIMATES AND LOCAL QUOTES

EXCEEDING EXPECTATIONS FOR 30+ YEARS