Why Do I Need a Vapor Barrier?
You notice damp soil is always collecting underneath the foundation of your home. You notice mold beginning to grow in the corners of your ceilings or windows. You smell a musky odor in your basement. You notice all of these issues, especially during rainy or wintery seasons.
Do any of the above-mentioned concerns sound familiar to you? If so, you may be in need of vapor barrier installation. Our vapor barrier solutions effectively and affordably address potential property damage that can arise from excessive moisture or moisture buildup.
We have been installing vapor barriers in conjunction with efficient waterproofing techniques throughout the San Luis Obispo and Santa Barbara County areas for more than 30 years. When it comes to protecting your property from serious foundational collapse or structural failure, DeckTech, Inc. is your trusted source for any and all of your residential or commercial reconstruction and waterproofing needs.
All of Our Products Come with Warranties
Living in the Central California area, you will need a vapor barrier system that can fluctuate and change just as rapidly as the weather and temperature does. Our vapor barrier technologies are capable of 350% elongation, yet can still remain as hard as concrete. Our technologies provide lasting, durable, and reliable protection for any surface.
Our vapor barrier formulation can be applied directly to soil and can even adhere to your surrounding foundation walls. Our formula works by encapsulating the substructure components of your home or commercial property. Once applied, the formula can actually minimize your moisture and vapor exposure by at least 85%! Our barriers incorporate anti-fracture technology, making them extremely tough and resistant to the strains of unexpected temperature fluctuations.
Call DeckTech, Inc. to Schedule Your Free Inspection
Even if you have a slight suspicion that you may need a vapor barrier in your home or commercial structure, calling our professionals out to inspect your property will be much more beneficial in the long run than waiting for a problem to get worse first. By performing preventive maintenance, you can begin to rule out possible problems that may cause you serious property damage in the future.
We are among the most trusted and respected waterproofing and reconstruction professionals in the area, so don't hesitate to call our office and speak with a friendly member of our staff.
Hear From Our Valued Customers
"As a home owner, who was chasing leaks all over our deck, I highly recommend Decktech. The owner, project manager and work crew were extremely professional."

JR D.

"Outstanding Service"

Lisa Lewis

"Top notch company"

Steve and Lori

"Fantastic Job"

Robert Flores

"Excellent Workmanship"

Linda O'Hara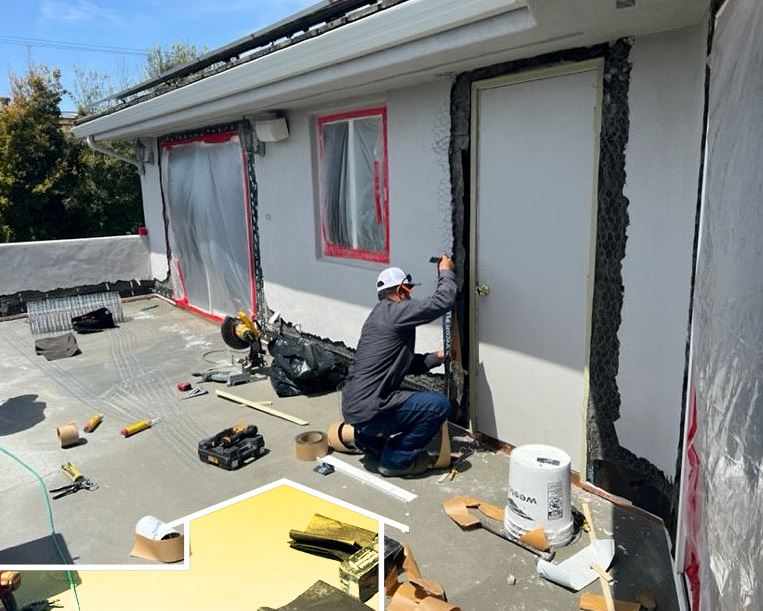 Our Values
FULLY CERTIFIED & INSURED CONTRACTORS

WARRANTIES & GUARANTEED SOLUTIONS

INDUSTRY'S BEST MATERIALS & MANUFACTURERS
30+ Years of Excellence
CUSTOM DECK DESIGNS & INSPECTIONS

FREE ESTIMATES AND LOCAL QUOTES

EXCEEDING EXPECTATIONS FOR 30+ YEARS