Deck Waterproofing in Morro Bay, CA
30+ Years of Experience!
For 30+ years, DeckTech, Inc. has been the reliable choice for Deck Waterproofing in Morro Bay. Our licensed professionals offer transparent pricing, providing free estimates and local quotes. Your satisfaction is our priority as we deliver quality and dependable solutions to shield your outdoor space. With expertise curated for Morro Bay's unique climate, trust DeckTech, Inc. to preserve and strengthen your deck, ensuring durability against local weather conditions.
---
Call (805) 250-4498 to request your free assessment on deck waterproofing services in Morro Bay.
---
Why Should You Waterproof Your Deck?
Outdoor decks often face the relentless challenge of water damage, a pervasive and harmful issue for homeowners. Beyond causing unattractive stains and gradual decay, it can result in structural harm, demanding expensive fixes.
Prioritizing professional deck waterproofing is a proactive measure to considerably prolong your deck's life, ensuring its visual allure endures for an extensive period.
Certified Experts You Can Trust
All work at DeckTech is performed by certified professionals who are dedicated to delivering exceptional results for every client we serve. With us, you can have peace of mind knowing your home's outdoor spaces are being cared for by industry-leading experts.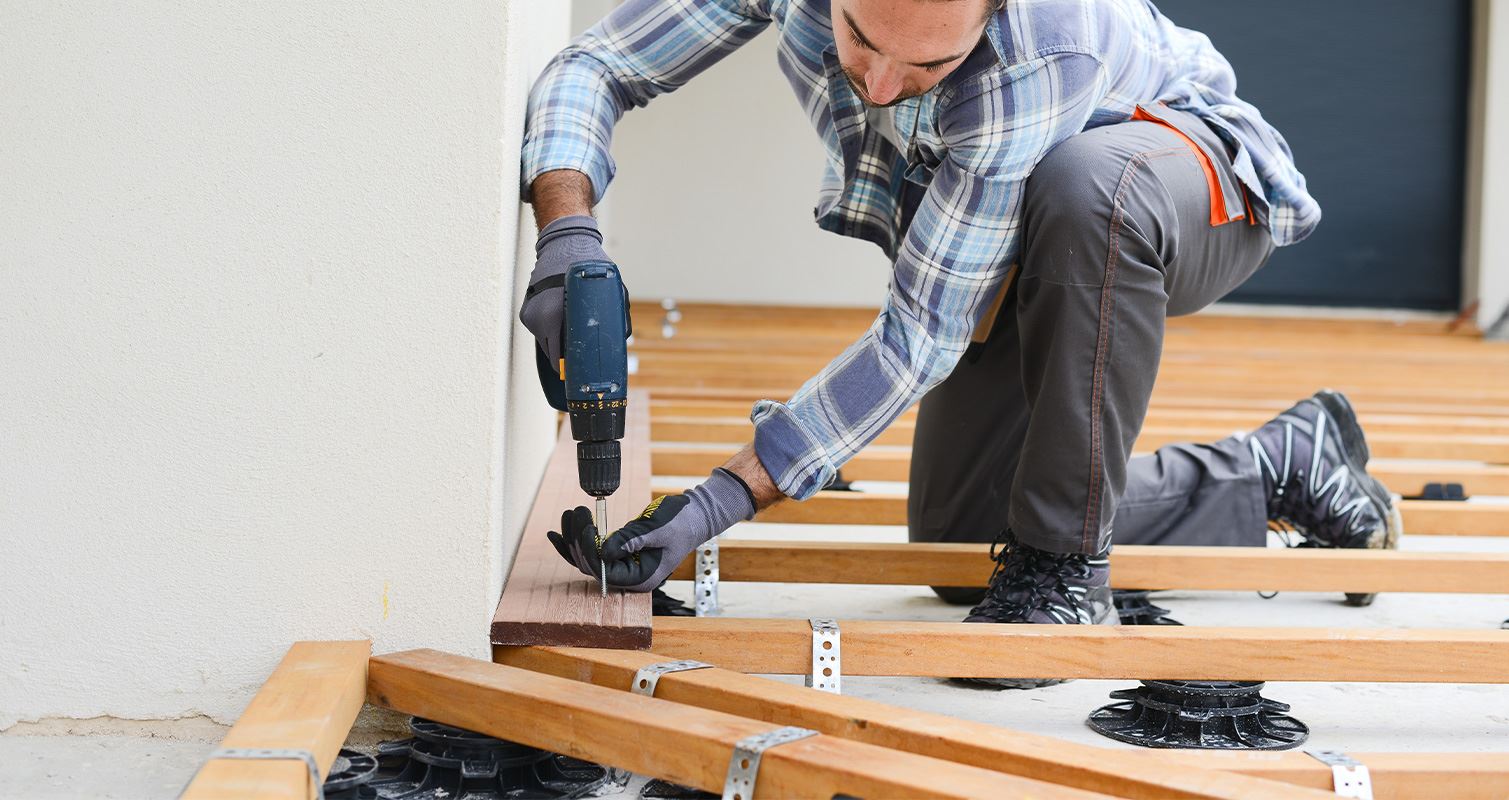 Ready to elevate your outdoor living space?
Contact us today to schedule your deck installation!
Call Now!
Hear From Our Valued Customers
"I truly have the Most Exceptional, Wonderful Deck Guy in all the world!"

Suzie

"The job has gone so smoothly!"

Jessica

"Thanks again!"

Danielle R.

"As a home owner, who was chasing leaks all over our deck, I highly recommend Decktech. The owner, project manager and work crew were extremely professional."

JR D.

"Outstanding Service"

Lisa Lewis
Why Choose Deck Tech?
Learn why we're the right choice for your outdoor space
EXCEEDING EXPECTATIONS FOR 30+ YEARS

FREE ESTIMATES AND LOCAL QUOTES

CUSTOM DECK DESIGNS & INSPECTIONS

INDUSTRY'S BEST MATERIALS & MANUFACTURERS

WARRANTIES & GUARANTEED SOLUTIONS

FULLY CERTIFIED & INSURED CONTRACTORS