Cayucos Deck Contractors
California Deck Experts with 30+ Years of Experience
At DeckTech, Inc., our friendly deck contractors understand the value of high-quality craftsmanship and precision when it comes to perfecting the look of your Cayucos home or business. Our trusted California deck experts offer professional, efficient, and cost-effective deck services throughout San Luis Obispo County, from repairs to resurfacing to inspections.
Our friendly team offers professional deck services and quality workmanship in Cayucos. Call (805) 250-4498 to schedule a service!
Comprehensive Deck Services for Your Cayucos Home
When it comes to perfecting the deck of your Cayucos home or business, our friendly contractors at DeckTech offer comprehensive and professional services tailored to your unique needs. From deck resurfacing to deck inspections to vapor barriers, our team has a longstanding reputation for providing quality workmanship and exceptional service to Californians throughout San Luis Obispo County.
Our expert deck contractors offer a wide range of trusted services to our neighbors in Cayucos and beyond, including:
New Deck Construction – Our experts offer professional services for new deck construction in Cayuco, allowing home and business owners to customize their outdoor living spaces according to their unique needs and preferences. Hiring qualified, well-reviewed contractors for new deck installation is important, as they can use their expertise to prevent issues like rust, loose flashing, ponding, or improper drain installation.
Deck Repair – Is your deck showing signs of wear and tear? Our skilled team can handle all types of deck repairs, from fixing loose boards and railing to replacing damaged components. We'll restore your deck's functionality and safety while preserving its aesthetic appeal.
Deck Reconstruction – If your deck has suffered extensive damage or decay, our deck reconstruction service is the solution. We'll carefully assess the condition of your deck and create a customized plan to rebuild it, ensuring structural integrity and beauty.
Deck Resurfacing – Decks can become faded, splintered, or worn over time. Our deck resurfacing service breathes new life into your tired deck. We'll apply high-quality materials to revitalize and renew the surface, giving your deck a fresh and attractive appearance.
Roof Deck Leaking – If your roof deck has leaks or water damage, our experts can identify the source of the problem and provide effective solutions. We'll repair or replace roofing materials, ensuring your roof deck remains watertight and protected.
Tile Decks – Looking for a deck with a touch of elegance? Our team specializes in designing and installing tile decks. We work with a wide range of tiles, patterns, and designs, creating a beautiful and durable deck that complements your outdoor space.
Stone Decks – Create a stunning outdoor retreat with a stone deck. Our professionals have the expertise to design and construct stone decks using various types of natural stones, such as granite or travertine. Enjoy the beauty and longevity of a stone deck that will enhance your outdoor living experience.
Deck Inspections – Regular deck inspections are essential for identifying potential issues before they become costly problems. Our thorough deck inspections help detect any signs of damage, decay, or safety hazards. We provide detailed reports and recommendations for maintenance or repairs to keep your deck in excellent condition.
Deck Waterproofing – Protect your deck from water damage with our professional deck waterproofing services. We use high-quality waterproofing materials and techniques to ensure that your deck remains resistant to moisture, extending its lifespan and preventing costly repairs down the line.
Contact Our Cayucos Deck Contractors
At DeckTech, Inc., our trusted team of professional deck experts have decades of experience restoring decks in Cayucos homes and structures to their former beauty. Whether you're hoping to enjoy the timeless elegance of a newly constructed deck or hoping to resurface your cracked or splitting deck in California, look no further than the trusted professionals at DeckTech, Inc. for the high-quality service you deserve.
Our friendly deck contractors can restore your Cayucos home to its former beauty. Call (805) 250-4498 to request a quote or schedule an appointment.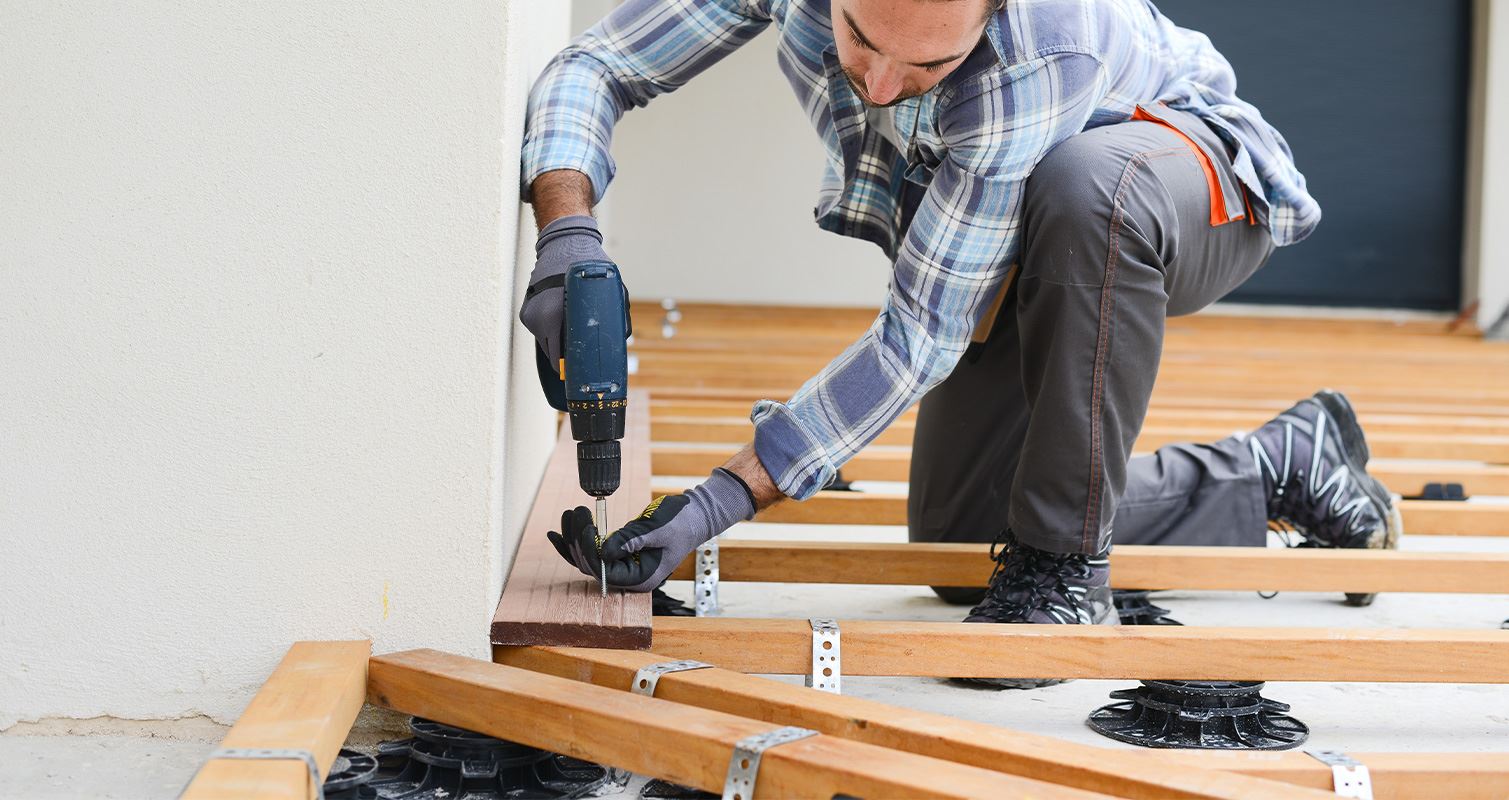 Ready to elevate your outdoor living space?
Contact us today to schedule your deck installation!
Call Now!
Hear From Our Valued Customers
"I truly have the Most Exceptional, Wonderful Deck Guy in all the world!"

Suzie

"The job has gone so smoothly!"

Jessica

"Thanks again!"

Danielle R.

"As a home owner, who was chasing leaks all over our deck, I highly recommend Decktech. The owner, project manager and work crew were extremely professional."

JR D.

"Outstanding Service"

Lisa Lewis
Why Choose Deck Tech?
Learn why we're the right choice for your outdoor space
EXCEEDING EXPECTATIONS FOR 30+ YEARS

FREE ESTIMATES AND LOCAL QUOTES

CUSTOM DECK DESIGNS & INSPECTIONS

INDUSTRY'S BEST MATERIALS & MANUFACTURERS

WARRANTIES & GUARANTEED SOLUTIONS

FULLY CERTIFIED & INSURED CONTRACTORS